Worldwide travel sites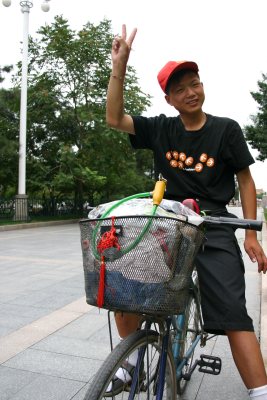 THAT'S HOW I ROLL: A kid pulls out a
classic pose on the streets of Beijing, China.
WORLDWIDE TRAVEL SITES:
So it used to be that travel sites like this one would try to link up to each other for optimisation purposes, but they're aren't doing that anymore so I've removed my links as well.
But the pics wills stay!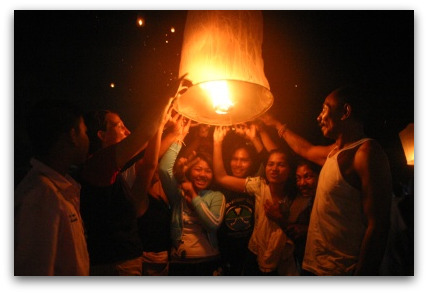 LIGHT THE SKY: Paper balloons at the Loi Krathong festival, Ban Nam Khem, Thailand.

America travel sites
- Here's a bunch of sites covering El Salvador, Puerto Rico, Canada and Mexico.
USA travel sites
- Links to sites covering the good ol' U.S. of A.
More USA travel sites
- More links to the home of the Star-Spangled banner.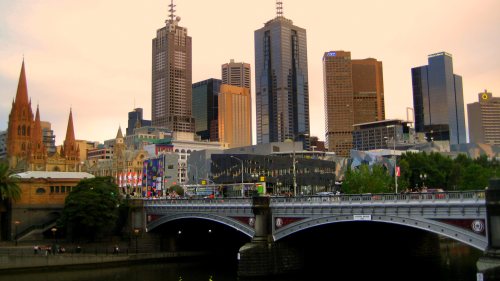 SO DAMNED BEAUTIFUL: A skyline shot of Melbourne, Australia (my home city).
Asia travel sites - Sites covering the world's biggest and most diverse continent. Covering China, Vietnam, India, Thailand and Indonesia.

Middle East travel sites - Just one site here so far! It covers Israel.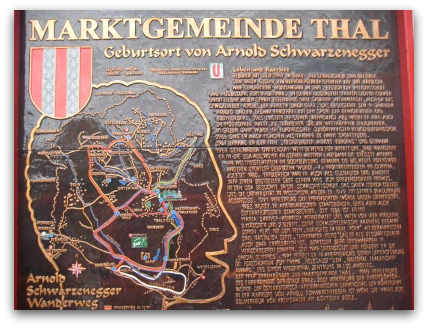 IT'S NOT A TUMOR!: A map marking out "Arnold Schwarzenegger discovery paths". In the big man's home village of Thal, near Graz, Austria.
Africa travel sites - Links to sites covering Uganda and Kenya.
General travel sites - A list of travel sites covering everything from langauge courses to animal photography.
Links -An older links page I don't use any more.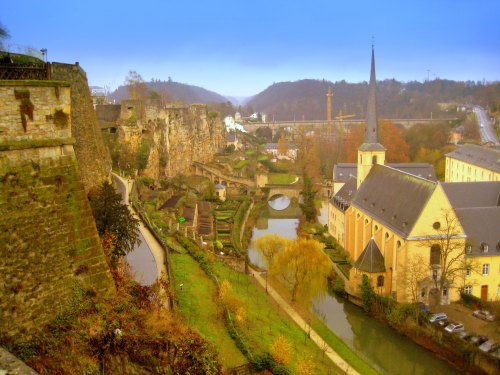 PANORAMA: A view of what they call "Europe's finest balcony", Luxembourg City, Luxembourg.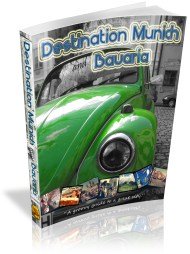 Every once in a while a book comes along that changes your life.
Until it does, please consider buying Destination Munich and Bavaria, the grooviest, most informative guide on the market :-)
It'll give you full-colour maps, practical info and hundreds of tips on how to get the most out of your visit.
It's 285 pages of up-to-the-minute travel intelligence and it can be yours as an eBook for less than the price of an Oktoberfest beer. (
read on
)
Sharing is caring
Spread the love and tell a pal about this particular page....
Take me back..