Pictures of Neuschwanstein Castle
PICTURES OF NEUSCHWANSTEIN CASTLE:
Here's a selection of Neuschwanstein Castle photos.
The first three I took myself on a trip down to the area to climb the Tegelberg, one of the mountains behind the castle.
Others are from a few talented photographers who choose to share their work on Flikr.
If you haven't already, please also see the main
Neuschwanstein Castle Germany
page.
There are two more gallery pages -
Inside Neuschwanstein Castle photos
and
Neuschwanstein Castle Pictures
.
Please check them out too and enjoy the pics!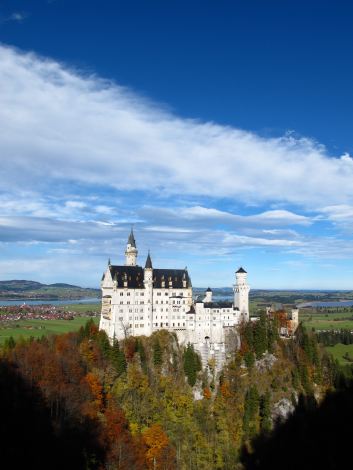 STUNNING: Autumn colour coming out around Neuschwanstein Castle in Bavaria, Germany.
Pic:© Stuart Anderson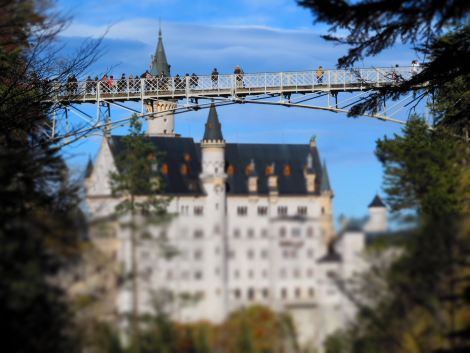 UNDER THE BRIDGE: view from the trail behind the Marienbrücke (St Mary's Bridge).
Pic:© Stuart Anderson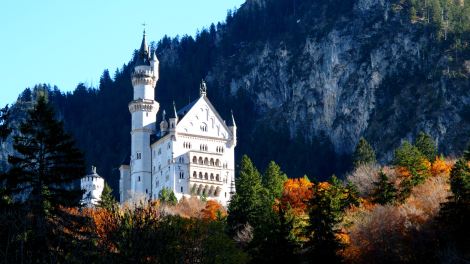 FROM BELOW: Probaby the first view of Neuschwanstein you'll get, from the bus stop below the castle.
Pic:© Stuart Anderson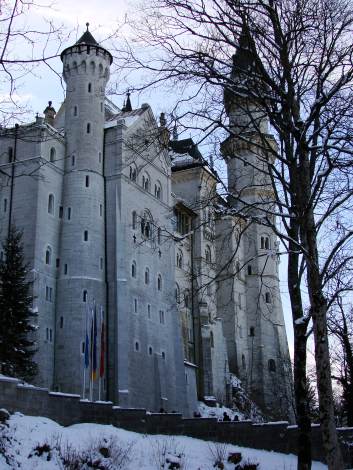 WINTER PALACE: Neuschwanstein Caslte takes on a different kind of charm in winter,
as captured here.
Pic: Allie_Caulfield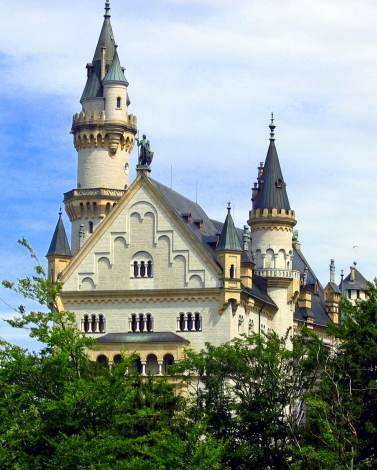 SPIRES: The turrets of Neuschwanstein rising up from its forest surrounds.
Pic: RC Designerr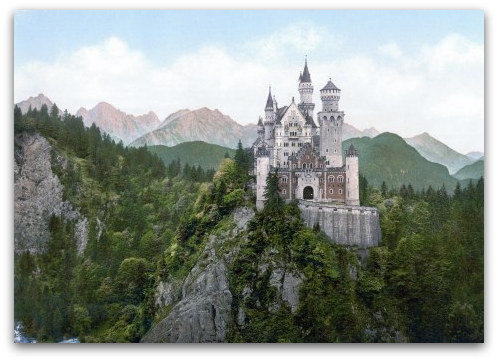 TIMELESS: A 1900 "Photocrom" photo of Neuschwanstein Castle in Germany. The image was taken barely 10 years after construction finished. The castle looks exactly the same today.
Pic: CC Wikimedia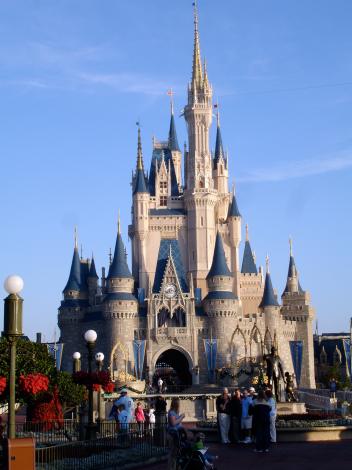 INSPIRED: Ok, it's not Neuschwanstein - this one is the Cinderella Castle at Disney World in Florida, USA. It was inpired by Ludwig's creation. I just can't help thinking the old king would have loved it to death.
Pic: daryl_mitchell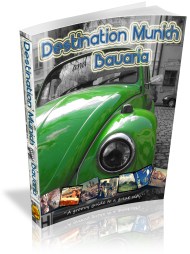 Every once in a while a book comes along that changes your life.
Until it does, please consider buying Destination Munich and Bavaria, the grooviest, most informative guide on the market :-)
It'll give you full-colour maps, practical info and hundreds of tips on how to get the most out of your visit.
It's 285 pages of up-to-the-minute travel intelligence and it can be yours as an eBook for less than the price of an Oktoberfest beer. (
read on
)
Sharing is sexy! Know how to RSS it? Subscribe here:
Spread the love and tell a pal about this particular page....