Oktoberfest map

OKTOBERFEST MAP:
Here's where you can download a copy of the official Oktoberfest flyer, which includes a map of the grounds.
Do yourself a favour and print out a copy becasue it's easy to get lost amid the drunken masses.
To walk there from the
Main Train Station
you'll want to come down Bayer Strasse (top right of the map), and then along Herman Lingg Strasse to the main entrance.
You can, of course, join the sweaty throngs and take the U-Bahn, the
Theresienwiese
is one stop from the Main Train Station on the U4 or U5.
Have fun at the festival!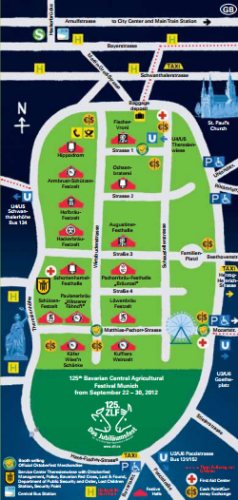 GUIDE: Click on the image to get to the official Munich Oktoberfest 2012
flyer as a PDF which includes a map.

Google map of the Oktoberfest
Here's a Google map of the Oktoberfest grounds which I annotated to show all the tents and other things of need.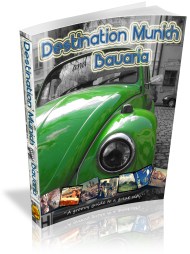 Every once in a while a book comes along that changes your life.
Until it does, please consider buying Destination Munich and Bavaria, the grooviest, most informative guide on the market :-)
It'll give you full-colour maps, practical info and hundreds of tips on how to get the most out of your visit.
It's 285 pages of up-to-the-minute travel intelligence and it can be yours as an eBook for less than the price of an Oktoberfest beer. (
read on
)
Sharing is sexy! Know how to RSS it? Subscribe here:
Spread the love and tell a pal about this particular page....