Munich Airport map
MUNICH AIRPORT MAP:
If you've read the main story about Munich Airport you know about what you can find there, now let's have a look at how you can find it in the first place.
Hope you'll find the following maps of Munich's Fran***z-Joseph-Strauss airport useful.
Maps from the Munich Airport website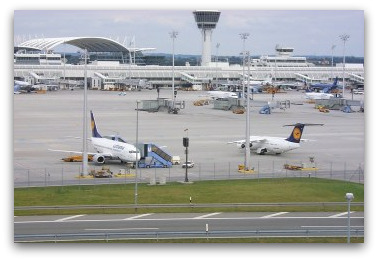 Here's an example of the kind of maps
of Munich you can find online. Scroll down for
website links which have Munich maps.
• See here for a detailed map of Munich Airport Terminal 2 from the official Munich Airport website

• And here's a map of Terminal 1

• See here for a map of Munich Airport Centre





The Google view of things...

View Munich Airport map in a larger map
Here's the Munich Airport as seen in Google maps.
You can zoom in and out on this one to see where the airport is in relation to Munich and other Bavarian cities like
Nuremburg
,
Augsburg
and
Regensburg
.
Please see the main
Munich Airport story
here if you're after a map of Munich Airport's road links.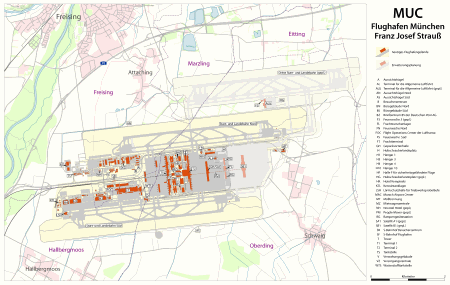 HUB: Munich Airport is southern Germany's biggest. Pic: CC from Wikimedia
Need a Munich subway map?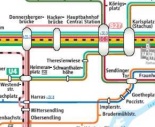 See here
for PDF Munich subway and public transportation maps.
Here's a map of Munich Airport with a key listing important points in German. Click on the map for a larger version.
As you can see the airport is close to
Freising
, a town with a history older than Munich itself.
This map also shows the planned Terminal 3 to the north of the two existing runways.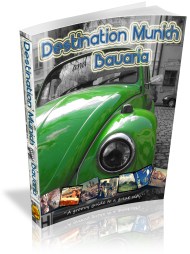 Every once in a while a book comes along that changes your life.
Until it does, please consider buying Destination Munich and Bavaria, the grooviest, most informative guide on the market :-)
It'll give you full-colour maps, practical info and hundreds of tips on how to get the most out of your visit.
It's 285 pages of up-to-the-minute travel intelligence and it can be yours as an eBook for less than the price of an Oktoberfest beer. (
read on
)
Sharing is sexy! Know how to RSS it? Subscribe here:
Spread the love and tell a pal about this particular page....