Getting around Munich
Top tips for getting around Munich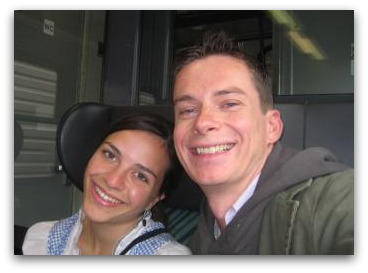 TRAIN TO MUNICH: Germany's southern capital is
well connected.
Munich is a breeze to navigate compared to cities like Paris and London.
I recommend you stick to the U-Bahn and S-Bahn for getting around the city.
The public transport system is quick and reliable and will have you zooming around in no time.

Forms of public transportation
S-Bahn
Use this to traverse Munich's east-west axis and get into the outer districts.
S-Bahn means
Schnellbahn
(fast train) and lines are marked with an "S" (for example, S2). The main axis runs from
Pasing
in the west, through the
Hauptbahnhof
(Main Train Station) and
Marienplatz
to
Munich-Ost
in the east.
U-Bahn
These cover more specific locations within the city off the S-Bahn axis. U-Bahn means underground train and they're marked with a "U" (for example U6).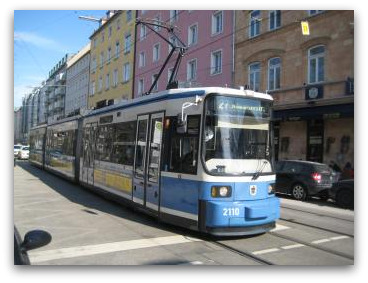 TRAM: The German word for tram is
Strassenbahn (street train).
Tram
If it's a nice day, why not enjoy it by staying above ground and take the tram?
They're handy for getting you places trains don't go, like the Pinakothek art galleries and the Maximilianeum Bavarian parliament.
All tram lines cross the Hauptbahnhof and/or Karlsplatz (Stachus).
Need a Munich subway map?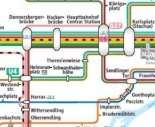 PDF Munich maps of the subway and other public transportation are to be
found here
.
To and from the airport
Two S-Bahn lines run from Munich's
Franz-Joseph-Strauss Airport
to the city, the S1 and the S8. The journey takes about 40 minutes.
Trains leave to and from below the Hauptbahnhof every 10 minutes from 3.30am and end about 12.30am the next morning. Keep this in mind if you have an early morning flight!
Once I missed the last S-Bahn out to Munich Airport and had to spend half the night at the Hauptbahnhof. See here for more info on
Munich Airport Transfers
.
Night services
Regular U-Bahn, S-Bahn and tram services run until about 2am, when the
night buses and trams
take over. They're marked with an "N" (for example, N26) and times are given at tram and bus stops.
Buying tickets
Now you know how to get around, let's look at
what ticket you need
.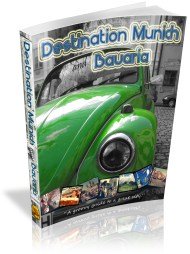 Every once in a while a book comes along that changes your life.
Until it does, please consider buying Destination Munich and Bavaria, the grooviest, most informative guide on the market :-)
It'll give you full-colour maps, practical info and hundreds of tips on how to get the most out of your visit.
It's 285 pages of up-to-the-minute travel intelligence and it can be yours as an eBook for less than the price of an Oktoberfest beer. (
read on
)
Sharing is caring
Spread the love and tell a pal about this particular page....