Communist Munich

Before the fascists came the reds - Behind Communist Munich
It's pretty common knowledge that Munich was a main breeding ground of the Nazi Party, but were you aware it was also the capital of the world's second communist nation, after Russia?
Few visible signs remain of the short-lived
Räterepublik
(Bavarian Soviet Republic), whose anti-royal ideals ended in one of the biggest bloodbaths of Munich's history.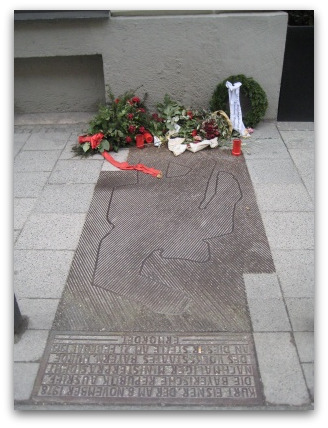 IN MEMORY: Kurt Eisner's memorial garnished with flowers and tributes.
The exception is the comic/tragic "pavement memorial" on Kardinal-Faulhaber Strasse near Promenadeplatz in Munich's old town. It shows the steel silhouette of a fallen man outlined as if it was a crime scene.

The man was Kurt Eisner (May 14, 1867- February 21, 1919), a Jewish socialist who was gunned down at this spot after a few mere months in office as the first prime minister of the Republic of Bavaria.

Why was Eisner shot? And how did it help the Nazi's gain a foothold in Munich?




Breakaway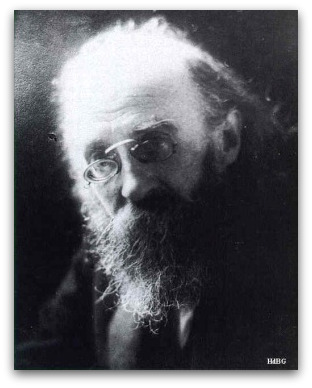 IDEALISTIC: Kurt Eisner wanted an independent Bavaria. Instead he got mayhem.
You could say the story started in 1918 when Germany was copping a beating and on the brink of losing World War One.
Eisner, a former journalist, led a strike of ammunition factory workers, calling for Bavaria to break out of the war and away from Prussia, the northern German empire.

He was charged with treason and thrown in jail for his efforts, but re-emerged later that year.
Just days before the war ended Eisner led a socialist revolution which unseated the Bavarian monarchy led by the unpopular King Ludwig III (1841-1921).

On November 8, 1918 Eisner declared Bavaria a republic, ending 700 years of royal Wittelsbach rule.
Bavarians still use Eisner's tag for the state, Freistaat Bayern, today, but usually to distinguish Bavaria from the rest of Germany and not from the monarchy as was intended.
The cracks show
Eisner, no communist, wanted to respect property rights. But he wasn't able to allay upper-class fears that he'd follow the Russian Bolsheviks and seize their land.
Although he was a charismatic leader his support quickly disintegrated.
Munich author and commentator Thomas Mann (1875–1955) predicted Eisner's demise with the words "Munich, like Bavaria, ruled by Jewish literati. How long will it put up with that?"
Eisner took the rough end of a landslide in the February 1919 elections. He was shot dead, ironically when on his way to resign, by right-wing radical Anton Graf Arco-Valley.
PLAYERS: Two fo the players in the communistMunich episode. Left, Eugen Levine. Right, Anton Graf Arco-Valley.
Bavaria fell into lawlessness, paving the way for communists and anarchists to step and declare the communist Munich Räterepublik in April of that year. Its flag was totally red.

Soviet granddaddy and one-time Munich resident Vladimir Lenin telegrammed his congrats.
But the Räterepublik leaders were in chaos and the regime collapsed within a week.


Reign of terror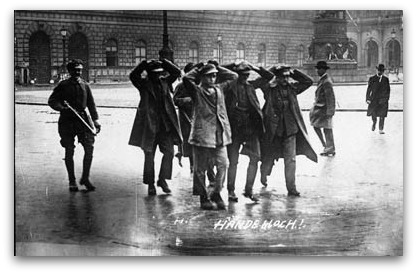 HÄNDE HOCH!: Rote Armee members taken prisoner during the days of the "White Terror".The bloody response to communist Munich
The power vacuum was filled by mob of even more hard-core communists led by Russian-born
Eugen Levine
(May 10, 1813 – July 5, 1919).
Levine assembled a 60,000-strong
Rote Armee
(Red Army) and started executing men they labelled "right-wing spies" including the well-respected
Prince Gustav von Thurn und Taxis
.
The response was quick and brutal. A coalition of Prussian and Bavarian troops combined with
Freikorps
(volunteer armies from around Germany). They marched on Munich and fought a vicious house-to-house battle against the Rote Armee in May 1919. Together, the anti-communists were known as the
Weisse Garde
– White Guard or
White Terror
.
Over 1000 Rote Armee soldiers were killed, and about 700 of their supporters were executed after the communists lost the fight. Thomas Mann wrote
"The corps consists of Prussians and South Germans, in steel helmets, good-looking, highly disciplined. Munich's communist episode is over."
Power shift
The reaction against communist Munich meant a swing to the right and an increase in support for the right-wing German Workers' Party, which transformed into the Nazi Party in 1920.
So now, if you have the chance to walk over the silhouette of a fallen man on Munich's Kardinal-Faulhaber Strasse, be aware that you're walking over a bloody lot of history.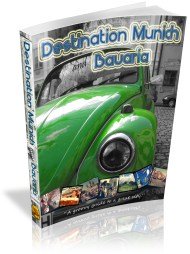 Every once in a while a book comes along that changes your life.
Until it does, please consider buying Destination Munich and Bavaria, the grooviest, most informative guide on the market :-)
It'll give you full-colour maps, practical info and hundreds of tips on how to get the most out of your visit.
It's 285 pages of up-to-the-minute travel intelligence and it can be yours as an eBook for less than the price of an Oktoberfest beer. (
read on
)
Sharing is caring
Spread the love and tell a pal about this particular page....