Visa requirements for Germany
VISA REQUIREMENTS FOR GERMANY:


Do I need a visa to visit Germany?
Let's take a look. Here are a few fast facts about Germany visa requirements.
I've divided the easiness of access to Germany into three categories: Easy as pie, Easy as pizza and Easy as Paella.
Easy as pie
If you're an EU passport holder you don't need a visa at all to stay in Germany indefinitely. You should have your national identity card handy though, or failing that, a passport.
Citizens of Switzerland, Norway, Iceland and Liechtenstein also fall into the category.
Easy as pizza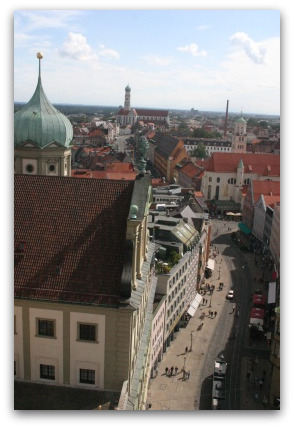 MAGIC MILE: The main street
of Augsburg, Germany is Maximilian
Strasse, known as the Kaisermeile,
or Emperor's Mile.
Visitors from about 25 other countries around the world don't need a Germany travel visa. These include the

United States
,
Canada
,
Australia
,
New Zealand
,
Singapore
,
Malaysia
,
Croatia
and
South Korea
.
But visitors from these counties can only stay for
three months within a six-month period
in the European "Schengen" visa zone.
This includes 25 European countries (most of Europe), but not including the United Kingdom or Ireland.
So it's possible to stay in Germany for three months and then Austria for three months, but then you'd have to spend six months out of the Schengen zone before you do it again.
Note that this visa doesn't allow you to work or study in Germany.
See here
to read more about the Schengen zone.
Easy as Paella
It's a little more difficult if you come from
South Africa
,
China
,
Taiwan
,
Russia
,
Turkey
or any other country. You'll need to get a special "Schengen Travel Visa" which you can only apply for from your home country.
To get it, you'll have to contact your local German embassy or consulate and fill out a few forms. You can download the application form for the Schengen visa in several different languages, and read more about visa requirements for Germany
here
.
Other documents you may need include:
● A passport which should be valid for at least four months after your planned departure date.
● A return ticket back home or at least a booking confirmation.
● Travel insurance.
● Proof you have enough money to sustain yourself during your stay (a bank statement should suffice).
● And, of course, a passport photo. If you're taking a course or planning to attend a school or university you'll need a confirmation letter from your school, which should also be translated into German.
Study and work visa requirements for Germany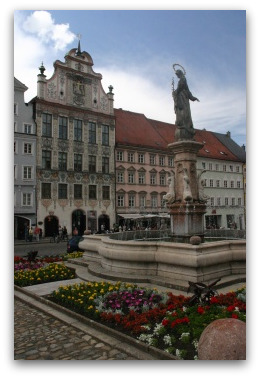 "OLD" EUROPE: The town
square in Landsberg am Lech,
Germany.
If you're a European Union citizen or come from Iceland, Liechtenstein, Norway and Switzerland have the right to live and work in Germany, just like that.

All you have to do is register with the local government office where they're be living (this office is typically called the "Einwohnermeldeamt" or "Bürgeramt").

If you're Australian, Canadian, Israeli, Japanese, South Korean or a US American you can apply for a work or study visa after they enter Germany (this is what I did, by the way).

So it's doable for you guys to enter Germany on a standard "Schengen" tourist visa, find a job, get your new employer to give you a letter of support and then go to the local government office to get a visa for a longer stay.

Nationals of other countries have to have to get their hands on a German residence permit (Auftenthaltserlaubnis) first, which you have to do before coming to Germany.
You guys should contact the German embassy in your country for more information. Good luck getting that rubber stamp!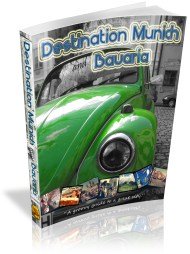 Every once in a while a book comes along that changes your life.
Until it does, please consider buying Destination Munich and Bavaria, the grooviest, most informative guide on the market :-)
It'll give you full-colour maps, practical info and hundreds of tips on how to get the most out of your visit.
It's 285 pages of up-to-the-minute travel intelligence and it can be yours as an eBook for less than the price of an Oktoberfest beer. (
read on
)
Sharing is caring
Spread the love and tell a pal about this particular page....