Munich has rarely been accused of being a budget destination but luckily the quality of the lodgings tends to match the price-tags. Rooms are almost always clean and comfy, even at the cheaper end.
Size, however, can be an issue. You're likely to pay more for less floor space than elsewhere, but this should come as no surprise – Munich is officially Germany's most expensive city.
Budget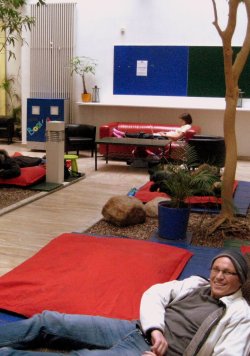 Chilling out in the Winter Garden at
Wombat's Hostel, Munich.
There's a cluster of solid hostel choices just south of the Main Train Station. Though it tends to be noisy and the immediate area has an oversupply of sex shops and sports bars its conveniently within easy striking distance of both the Oktoberfest grounds and the city centre.
If you're young, on a budget and like to party,
Wombat's Hostel
is a top place to start (dorms from €12, rooms from € 35). Not only is it clean and friendly but there's a late-night bar and an awesome "winter garden" stuffed with hammocks and cushions for chilling.
A few doors down is
Jaeger's
, another backpacking fixture which saw a major renovation a few years back. They've added some swish single and double rooms (from €35), to the complement of dorms, starting from the rowdy 40-bed basement (from €13). A tad wilder is the nearby
Euro Youth Hostel
(dorms from €12.50, rooms from €20), set in a converted old-world luxury hotel.
About 20 minutes further away from the city centre is the
A&O Munich Hackerbruecke
(dorms from €12, rooms from €21) whose discount prices unfortunately suit the lack of facilities and surly staff. Closer in to the central square, Marienpatz, is the Hotel Bauer Bock (rooms from €55). It's in a 400+ year-old building which used to house an order of Benedictine monks. The Blauer Block oozes personality and it's eminently affordable, a true gem.
Mid-Range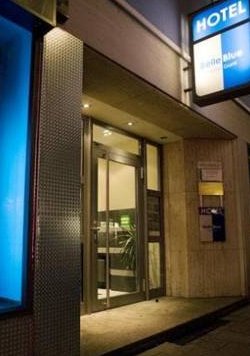 The Belle Blue City Garni , Munich.
There's often an oversupply of mid-rangers outside of Oktoberfest time, especially on weekends when business travelers tend to stay at home. This means you can almost always get decent discounts by booking online.
The streets facing the Main Train Station (Bayer Strasse and Arnulf Strasse) are home to a slew of mid-range choices of varying quality.
Hotel Amba
(rooms from €89) could be the pick of this bunch – its rooms are bright and friendly and the facilities above average.
A decent three-star choice is the
Belle Blue City Garni
(rooms from €62). Though its interiors are so colorful they're almost gaudy, the staff is wonderful and the prices are decent.
Hotel Wallis
, (rooms from €93) on the other hand, seems to have the color balance down to a tee. Some of its rooms are in the wooded Alpine style, while others are décored in red, turquoise or soft yellow. Also worthy of consideration is
Hotel Atlas
(rooms from €65) with some beautiful big beds and balconies. But for my money, the one to go for is
Hotel Krone
(rooms from €75) in a wonderfully vintage building next to the Oktoberfest grounds.
The Top-End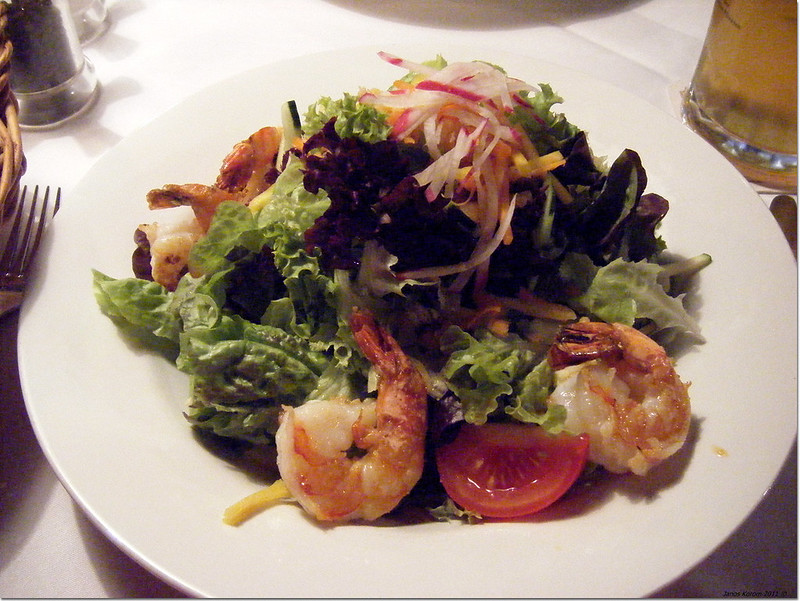 The Bayerischer Hof, Munich.
Few cities in Germany can match Munich when it comes to the top end of the hotel market. Of course the sky's the limit for luxury and if you've got the funds you can lodge more lavishly than the Bavarian kings of old.
Munich has a couple of "grand old dames", hotels that are as much a part of the fabric of the city as any museum or park or beer hall. Among these are the outstanding
Vier Jahreszeiten (Four Seasons) Kempinski
(rooms from €196), and the gorgeous
Hotel Koenigshof
(rooms from €205). You can expect the works at places like this – huge, luxuriant beds, marble-lined bathrooms with heated floors, pillow menus, pools, gyms, spa centers and bars and restaurants. Looking for cheaper rates at these hotels from November to April is a great way to spoil yourself on your visit to Munich.
British hotel baron Rocco Forte has built a magnificent five star superior in Munich,
The Charles
(€230). A fair bit cheaper but not nearly as impressive is
Le Meridien
(rooms from €139), just across from the Main Train Station on Bayer Strasse.
But the darling of the Munich hotel scene is undoubtedly the
Bayerischer Hof
(rooms from €205). With five restaurants, six bars and a rooftop spa, this is the city's lap of luxury. If you can afford it, go for it, regrets will not be had.
Note that the rates quoted above are walk-in prices taken during the low season. You can usually expect to pay extra during the summer and of course around Oktoberfest time in late September/early October. You can only save burning a hole in your wallet by booking far ahead or looking for accommodation outside Munich.
Unfortunately, (and I think this is really unfair) it seems to be the lodgings at the "budget" end that put up their prices the most for Oktoberfest. If the dorm bed you're looking for costs €15 during April, for example, you can almost bet they'll jack up the price to €45 or more for the fest.
But that's supply and demand after all, and you'd better be ready to bite the bullet or investigate other options such as camping or couch surfing. Don't forget to shop around and compare a few places before settling on a place to stay in Munich.
Good luck!
So, this isn't exactly what you're looking for? You
can check out rates at all Munich hotels here,
best price guaranteed!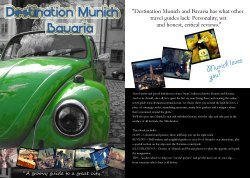 Every once in a while a book comes along that changes your life.
Until it does, please conside buying Destination Munich and Bavaria, the grooviest, most up-to-date guide on the market :-)
It can be yours as an ebook for less than the price of an Oktoberfest beer. (
read on
)
Sharing is sexy!
Spread the love and tell a pal about this particular page....