Odeonsplatz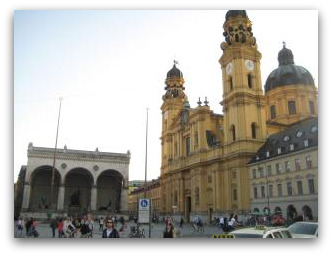 ITALIANATE: Munich's most bellissimo square.
ODEONSPLATZ:
Step off your Vespa and order an espresso, when you hit Odeonsplatz you know you're really in – Munich?
Or was that Italy? This area is so replete with street life and Italian architecture you could be forgiven for thinking you were south of the Alps.
On the square's southern side sits the
Feldherrnhalle
(Field Marshals' Hall), a copy of Florence's arched Loggia dei Lanza.
The west side is hemmed in by the Italianate church
Theatinerkirche
, and in the north-west corner the latte crew sip drinks alfresco outside café Tambosi.
Behind the eastern wall is the formal Italian garden
Hofgarten
, where old men play boccia and buskers play music in a temple to the gods.
This is the reason they call this city Italy's northernmost bastion, so slow down a little, smell the roses and enjoy
La Dolce Vita
– Munich style!
Failed power-grab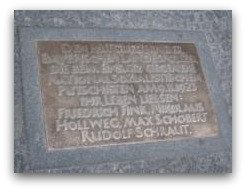 REMEMBRANCE: The memorial plaque for killed policemen.
The pair of lions watching over the area from the Feldherrnhalle bore witness to one of Munich's most infamous incidents.
On November 8, 1923 the then still small-time rabble-rouser Adolf Hitler tried to take over the government at a nearby beer hall in an incident that's known as the "Beer Hall Putsch".

He and his supporters kept 3,000 people hostage for an entire night before realising the attempt wasn't going places.
Then his mob of about 2,000 armed brutes marched down to the square to be met by a force of 100 policemen. A firefight broke out leaving 16 Nazis and four policemen dead.
Hitler ended up in a Landsberg prison over the attack, where he penned his manifesto Mein Kampf (My Struggle).
Nazi-era temples that one stood on the square have long since been removed but there's still a small plaque on the pavement in tribute to the murdered policemen.
Classical gas
For a few special evening each summer, the square is filled with rows of seats, powerful speakers and floodlights and the Feldherrnhalle becomes Munich's most unique stage for classical music.
Shows take place in mid-July, visit
www.klassik-amodeonsplatz.de
for more details and reservations.
The details
Directions:
Take U-Bahn No. 3, 4, 5 or 6 to Odeonsplatz.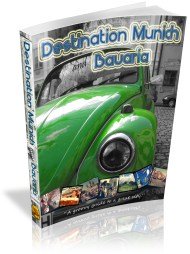 Every once in a while a book comes along that changes your life.
Until it does, please consider buying Destination Munich and Bavaria, the grooviest, most informative guide on the market :-)
It'll give you full-colour maps, practical info and hundreds of tips on how to get the most out of your visit.
It's 285 pages of up-to-the-minute travel intelligence and it can be yours as an eBook for less than the price of an Oktoberfest beer. (
read on
)
Sharing is caring
Spread the love and tell a pal about this particular page....