Munich slideshow

Here's the full-length version of the Destination Munich slideshow, put together by me, the author, Stuart!

Note: slideshow is not currently working :-(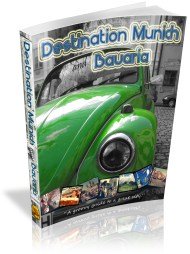 Every once in a while a book comes along that changes your life.
Until it does, please consider buying Destination Munich and Bavaria, the grooviest, most informative guide on the market :-)
It'll give you full-colour maps, practical info and hundreds of tips on how to get the most out of your visit.
It's 285 pages of up-to-the-minute travel intelligence and it can be yours as an eBook for less than the price of an Oktoberfest beer. (
read on
)
Sharing is caring
Spread the love and tell a pal about this particular page....
I hope that's inspired you! now, what would you like to explore...?