Munich and Bavaria maps
MUNICH AND BAVARIA MAPS:
I think a truly groovy travel website shouldn't just have descriptions of attractions and events. There should have directions and maps to guide you along the way.
Welcome to Destination Munich's map central.
Here you'll find PDF maps of the city that you can download and print out.
There are also
maps of Munich Airport
, the
Oktoberfest
,
Munich attractions
and
suggested walking tours
.
General Munich Maps
Map of Munich
- On this page are PDF Munich maps to download and print out.
There are also links to maps of Munich on the web and tips on where to find a good map of Munich Germany after you arrive.
Maps of Munich attractions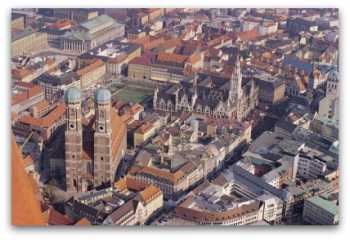 DOWNTOWN MUNICH: The city centre
(Innenstadt) from above.
Pic: Werner O. Hausmann / FVAmuc
For a funky new map of all Munich attractions reviewed on this site see here Map of Munich
Attractions.

Just click on any of the icons on the map and you'll find a link to the attraction review itself.

You'll also find handy locator maps of Munich attractions at the bottom of individual review pages.

Examples of these are on Dachau Concentration Camp Memorial, Allianz Arena, Bavaria Filmstadt and Hofbrauhaus.

Munich Airport Maps

Munich Airport Maps
- Here are maps of Munich Airport, including maps of the terminals and the approaches by road to the airport.
Maps of Munich's public transport network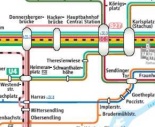 Munich transport maps
- This page provides PDF, printer-friendly maps of Munich's subway, suburban train, bus and tram network.
Octoberfest maps
Oktoberfest Map – An illustrated map of the Theresienwiese, the grounds where Oktoberfest is held every year in late September/early October.
Maps of suggested walking tours in Munich
2-hour Munich
- A map of my
schnell! schnell!
guide to the best of Munich's centre.
Maps of Bavaria and attractions around the state
Bavaria Map – An annotated map giving an overview of Bavaria and the major cities around the state.

Map of Neuschwanstein Castle - There are a couple of maps to do with Neuschwanstein, Germany's most famous castle, at the bottom of my Nueschwanstein Castle review.

Linderhof Palace – A map showing the location of Linderhof Palace in southern Bavaria, in the foothills of the Alps.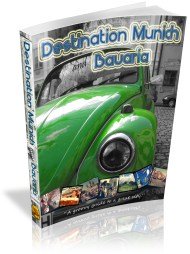 Every once in a while a book comes along that changes your life.
Until it does, please consider buying Destination Munich and Bavaria, the grooviest, most informative guide on the market :-)
It'll give you full-colour maps, practical info and hundreds of tips on how to get the most out of your visit.
It's 285 pages of up-to-the-minute travel intelligence and it can be yours as an eBook for less than the price of an Oktoberfest beer. (
read on
)
Sharing is caring
Spread the love and tell a pal about this particular page....