More Kaltenberg pictures

MORE KALTENBERG PICTURES:
Here are some more professional shots from the Kaltenberg Knights Tournament (
Kaltenberger Ritterspiele
), a medieval festival near Munich in Bavaria, Germany.
They're all copywrited to and used with the permission of the festival organisers, thanks guys!
Don't forget to book tickets in advance for the festival if you want to see the arena show!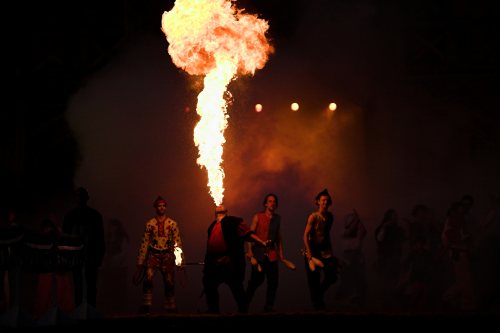 SPECTACULAR, SPECTACULAR: A fire-show at the Gauklernacht.
Pic: Christian Roch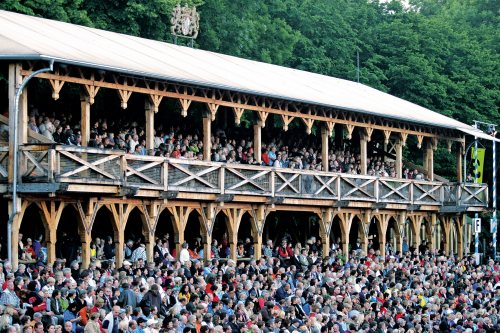 YE OLDE GRANDSTAND: The crowd cheers from the "Lodge" at the
Kaltenberg Arena.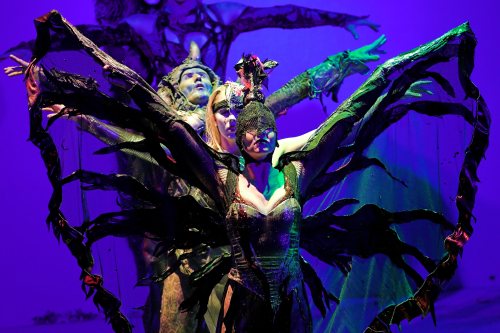 BEDAZZLING: A troupe of performers at the Kaltenberg Middle-Ages festival near Munich. Pic: Chris Gawron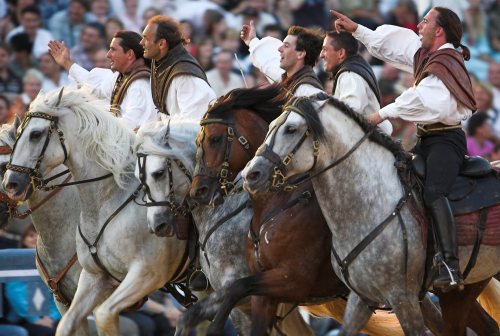 RIDING HIGH: Mounted men-of-the-realm hone their skills in the
Kaltenberg arena. Pic: Chris Gawron

A LITTLE RAIN NEVER HURT ANYBODY: The show goes on despite the occasional downpour. Pic: Chris Gawron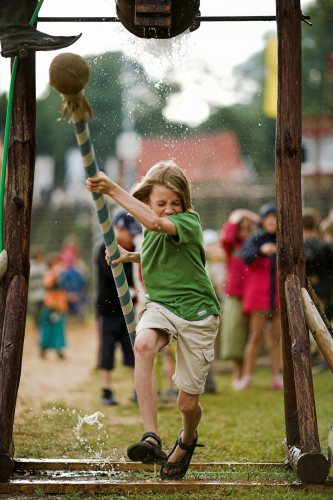 CHARGE!:A young knight-to-be in training at the medieval fest.
Pic: Chris Gawron

KNIGHT BY NIGHT: An armoured knight prepares to fight.
Pic: Marcus Hoffmann

AND THIS ONE'S FOR MY SISTER!: The Black Knight (Schwarzer Ritter) decks the Bavarian Knight in the arena. Pic: Chris Gawron

HAIL TO THE CHIEF: The Black Knight's troops celebrate an early victory.
Pic: Chris Gawron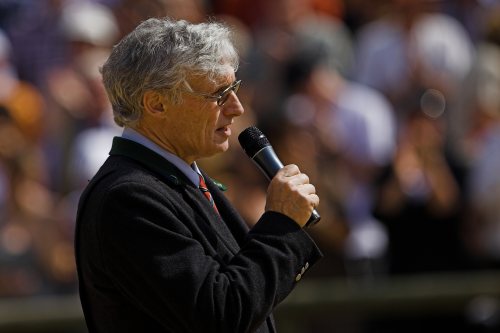 THE PRINCE: The real Prince Lutipold of Bavaria, host of the festival,
greets the crowd. Pic: Chris Gawron

WHAT'S SHAKIN'?: A belly-dancer at the Kaltenberg festival.
Pic: Marcus Hoffmann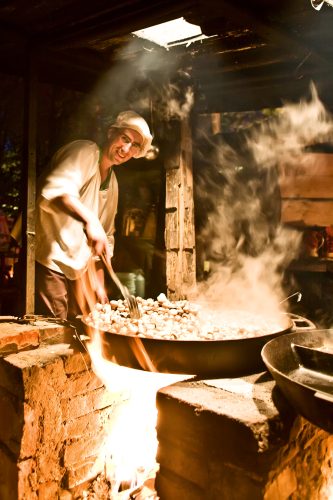 HEAT IT UP: A Middle-Ages worker at the marketplace.
Pic: Marcus Hoffmann

FIRST KNIGHT: A young boy being knighted at the festival.
Pic: Chris Gawron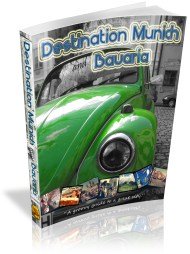 Every once in a while a book comes along that changes your life.
Until it does, please consider buying Destination Munich and Bavaria, the grooviest, most informative guide on the market :-)
It'll give you full-colour maps, practical info and hundreds of tips on how to get the most out of your visit.
It's 285 pages of up-to-the-minute travel intelligence and it can be yours as an eBook for less than the price of an Oktoberfest beer. (
read on
)
Sharing is caring
Spread the love and tell a pal about this particular page....