Juliet Statue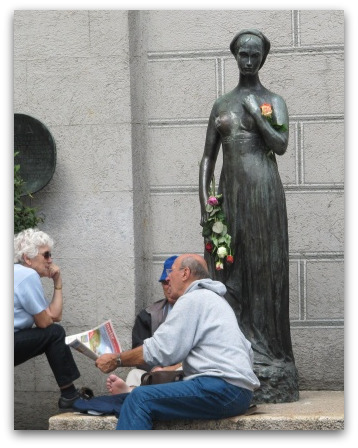 WHEREFORE ART THOU?: The statue has a mournful gaze.
JULIET STATUE:
We all know the story: Boy meets girl, they fall in love, girl fakes her own death and then does it for real after finding out boy has done the same thing. 

The bronze statue of Shakespeare's heroine from Romeo and Juliet was a gift from the city of Verona in 1974. 

She's on the southern side of the Altes Rathaus (Old Town Hall). There's another Juliet across the Isar River on Shakespeare Platz, and of course there's one in Verona as well. 

In Verona you're supposed to touch Juliet's breasts for a chance at undying love. 
Here you're meant to place some flowers in her hand. I'm sure she appreciates both treatments. 
TRIBUTE: Verona's famous
lover is often garnished with
flowers.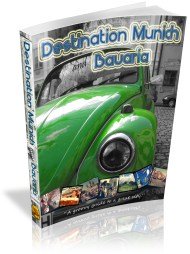 Every once in a while a book comes along that changes your life.
Until it does, please consider buying Destination Munich and Bavaria, the grooviest, most informative guide on the market :-)
It'll give you full-colour maps, practical info and hundreds of tips on how to get the most out of your visit.
It's 285 pages of up-to-the-minute travel intelligence and it can be yours as an eBook for less than the price of an Oktoberfest beer. (
read on
)
Sharing is caring
Spread the love and tell a pal about this particular page....