Dirndl girls

DIRNDL GIRLS:
Here are some more photos of girls in beautiful Dirndls for your edification.
These pics were all taken by one photographer who chose to share them using a Creative Commons licence on Flickr. He goes by the handle of "avarty" and you can check out his
full Flickr photostream here
.
I hope this set of photos give you an idea of how varied the deisgns and colours used in Dirndls are, and just how great women look in them!
The photos were taken not at the Munich Oktoberfest, but at another festival in the Bavaria/Austria region where Dirndls are festival
de rigueur
.
Two girls in Dirndls in a beer tent.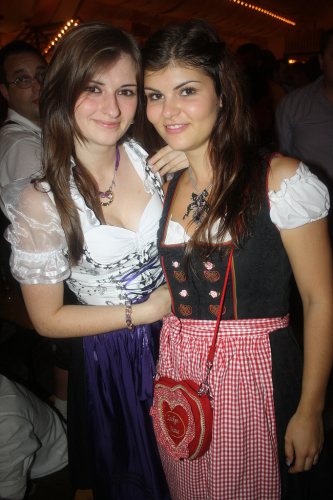 Two more girls in Dirndl dresses, the girl on the right has one of the ever-popular heart-shaped carry bags. Dirndls don't have pockets, after all!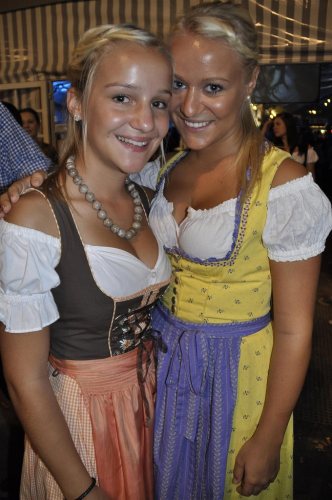 These two blonde girls are wearing Dirndls with "off-the-shoulder" blouses.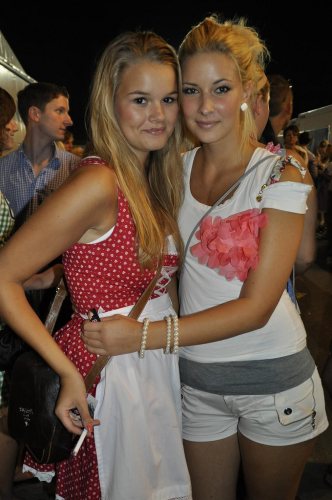 A couple of georgeous girls at a folk festival, only one's in a Dirndl!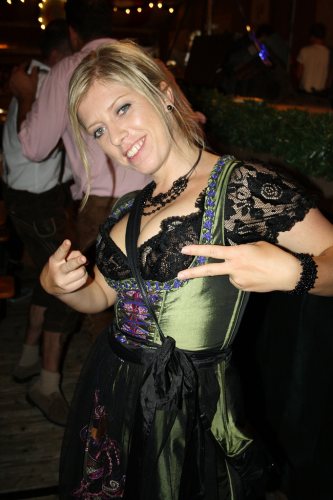 This young woman has a modern, black Dirndl with a satin green Mieder.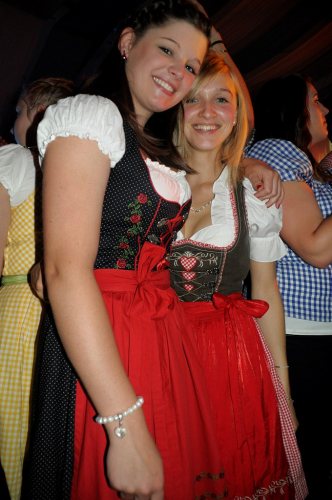 Two young ladies in similar Dirndl dresses.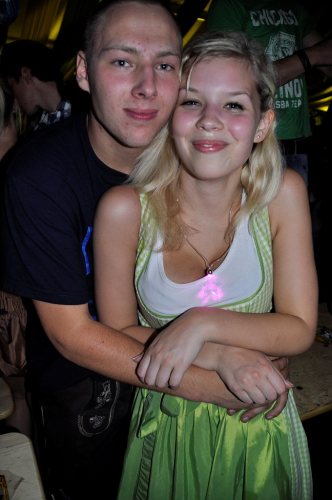 Lime green isn't perhaps the most traditional Dirndl color, but it sure looks good!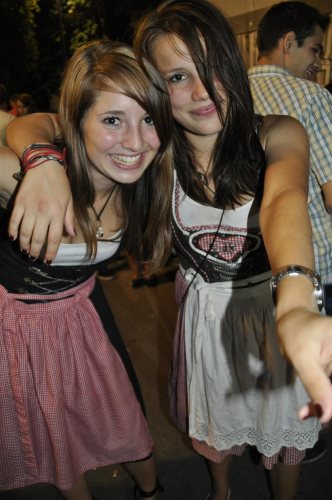 Two young women in Dirndls pose for the camera.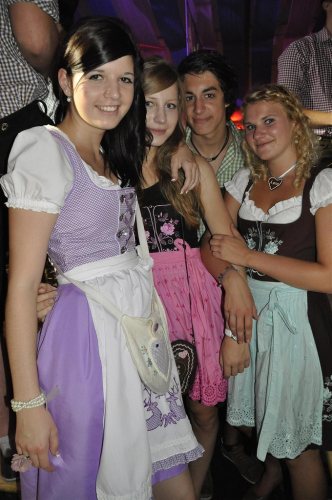 Another group of three girls in contrasting Dirndl dresses.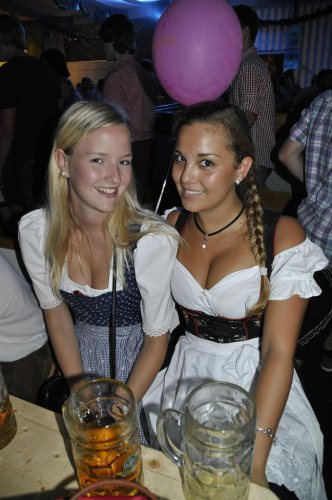 Two girls in Dirndls sitting down at a festival table.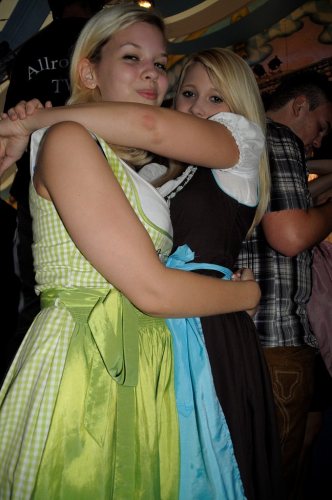 Girls in Dirndls hugging, and.....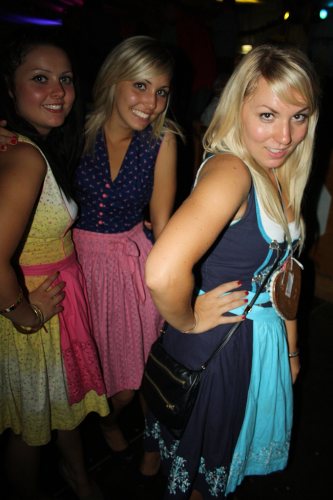 .....girls in Dirndls posing.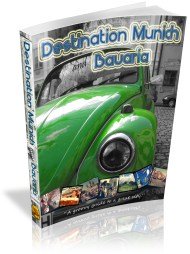 Every once in a while a book comes along that changes your life.
Until it does, please consider buying Destination Munich and Bavaria, the grooviest, most informative guide on the market :-)
It'll give you full-colour maps, practical info and hundreds of tips on how to get the most out of your visit.
It's 285 pages of up-to-the-minute travel intelligence and it can be yours as an eBook for less than the price of an Oktoberfest beer. (
read on
)
Sharing is caring
Spread the love and tell a pal about this particular page....