Car sharing in Germany
CAR SHARING IN GERMANY: If you're a bit adventurous and willing to do a little of work to save some bucks this could be right up your alley.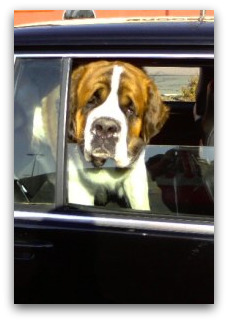 LET'S DRIVE: You never know who you
could end up sharing a ride with if you
try car sharing in Germany.
Pic: CC The Consumerist
There are several website where drivers advertise passenger seats for a price – you just find one who's going from your departure point to where you want to, give them a quick call or email and arrange to meet on the day of travel.
It's called
Mitfahrgelegenheit
, one of those unreasonably long German words, meaning "car-sharing opportunity".
It's often the cheapest way to get around if you're not planning too far ahead – a typical rate is €5 per 100kms (62mi).

Average prices from Munich to cities including Berlin and Cologne range from €25 to €30.

Routes vary from short inter-Deutschland hops and into neighbouring countries to trips right across Europe.
Letting some random drive me across the country! Seriously?
My first big German car journey, Munich to Berlin, was through this service just before New Year's back in 2006. I'll freely admit I was shitscared during most of the ride.
As you may know there's no speed limit on many German
Autobahns
and the driver didn't seem to be capable of doing less than 200kph (125mph) while using his "free" hand to either snack on bread rolls or gesticulate in wild conversation with the rest of the passengers.
Lucky the drivers I've met since then have been a tad more professional and I've made other
Mitfahr
journeys across Germany and to Prague in the Czech Republic.
It's as safe as you could expect, even for women travelling alone (
see here
for more opinions on the subject).
You can even have some engaging conversations and strike up friendships with the drivers/fellow passengers.
Finding a ride
The most popular site is in German so if your
Deutsch
skills aren't up to it you'll have to use the
Google Translator
or some other service to navigate.
Don't let it stop you though, most Germans speak some English (especially the younger ones typically involved in these programs) so just try calling and saying "Hello, do you speak English?"
You'll most likely get a positive response.
Websites for car sharing in Germany
▪
The most popular site is
www.blablacar.de
. The site is in German, but if you don't speak it you should be able to get by using
Google Translate
▪
There's also
mifaz.com
, this one has mostly offers going to or around Bavaria and has an English tab on the right of the screen.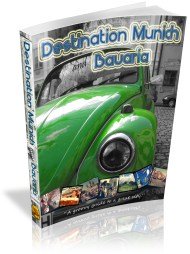 Every once in a while a book comes along that changes your life.
Until it does, please consider buying Destination Munich and Bavaria, the grooviest, most informative guide on the market :-)
It'll give you full-colour maps, practical info and hundreds of tips on how to get the most out of your visit.
It's 285 pages of up-to-the-minute travel intelligence and it can be yours as an eBook for less than the price of an Oktoberfest beer. (
read on
)
Sharing is caring
Spread the love and tell a pal about this particular page....