Bavarian Lederhosen photos
Bavarian lederhosen is the best thing you could wear to Oktoberfest this year
Love 'em or hate 'em, you just can't ignore pair of good old Bavarian lederhosen.
Real Bavarians aren't "taking the piss" when they're seen in a pair – they're genuinely proud of their unique garb and the centuries of tradition behind it.
Here's a gallery of lederhosen photos. Most were taken by photographers who shared them on the picture website Flickr.
Remember, if you like the photographer's work you can click on the link below the picture to see more.
If you haven't aleady, you should also check out my main page on leather shorts at
Traditional German Lederhosen
. You'll find all you want to know on the topic. Enjoy!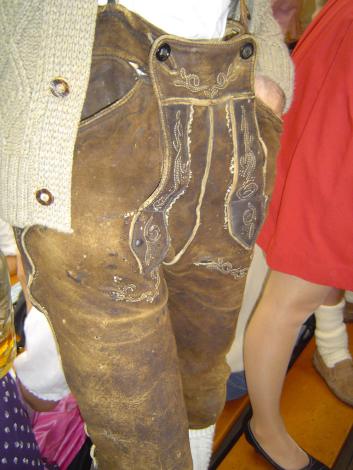 A well-worn pair of lederhosen at the Munich Oktoberfest.
Pic: nicholas macgowan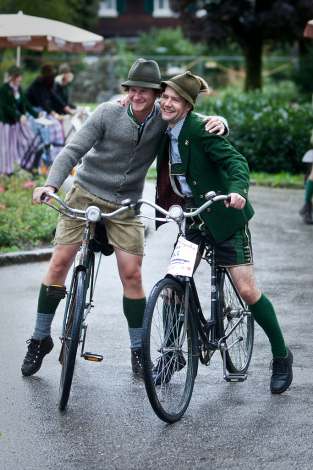 Two men on bikes in traditional lederhosen. Pic: _dChris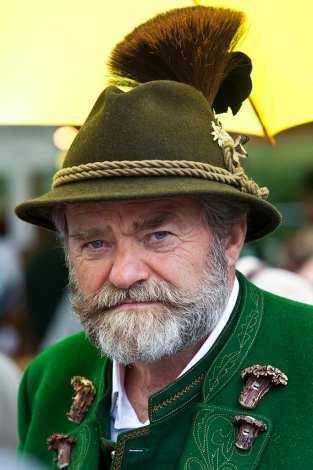 A man in trandtional Bavarian clothing, including a hat with Gamsbart. Pic: _dChris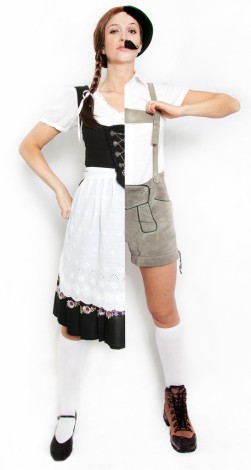 What to wear to Oktoberfest? Woman can choose between lederhosen and Dirndl.
Pic: The Real Darren Stone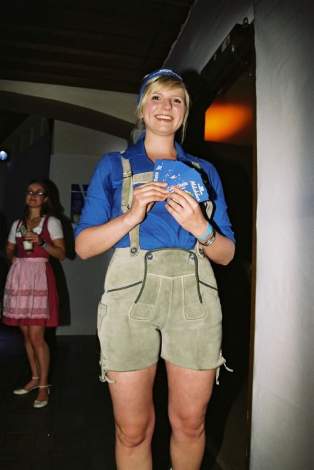 This girl proves that you don't need to be a man to look good in lederhosen.
Pic: GAP089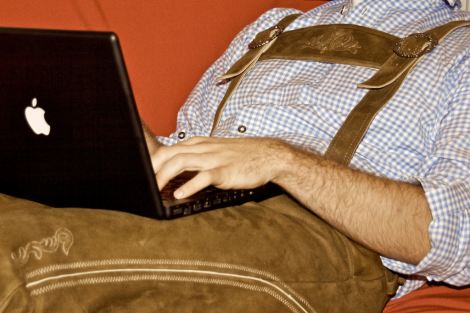 "Laptops and lederhosen". It's an oft-repeated catchphrase to sum up Bavaria's high-tech industry / tradition-proud dichotomy. Pic: Nico Kaiser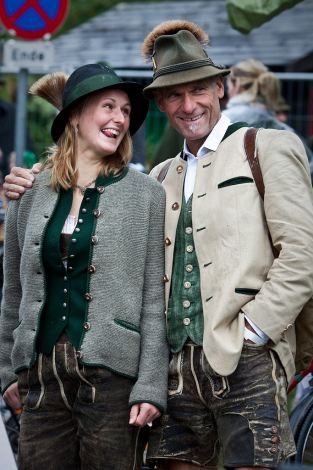 This couple look comfortable in their traditional lederhosen. Pic: _dChris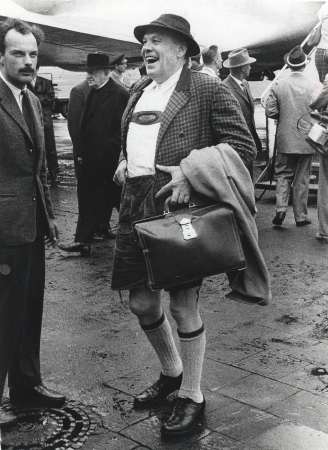 Exiled writer Oskar Maria Graf wore his lederhosen around Manhattan.
Pic: © Stadtarchiv München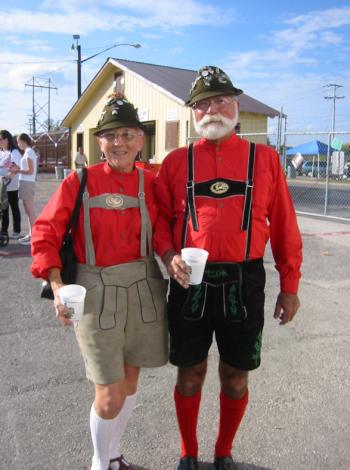 A couple show off their mighty fine German lederhosen costumes at an
Oktoberfest event in Texas, USA.
Pic: faster panda kill kill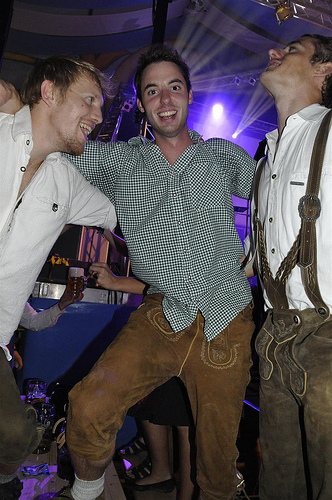 A few more guys get their groove on in lederhosen. Pic: avarty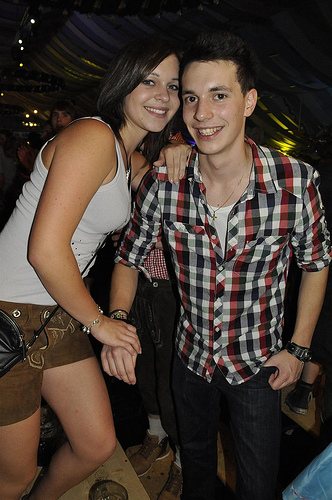 A girl in lederhosen with a friend at a traditional festival. Pic: avarty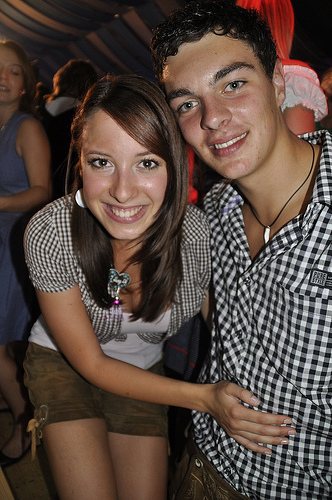 A guy and girl in more or less matching lederhosen outfits. Pic: _dChris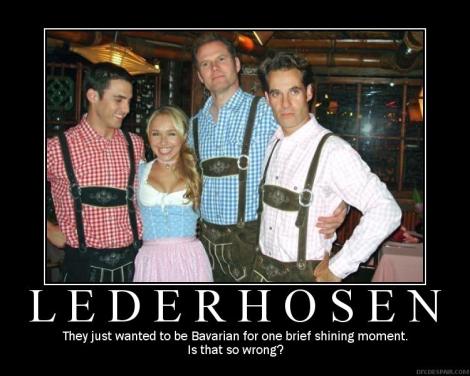 It certainly isn't!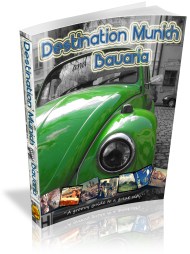 Every once in a while a book comes along that changes your life.
Until it does, please consider buying Destination Munich and Bavaria, the grooviest, most informative guide on the market :-)
It'll give you full-colour maps, practical info and hundreds of tips on how to get the most out of your visit.
It's 285 pages of up-to-the-minute travel intelligence and it can be yours as an eBook for less than the price of an Oktoberfest beer. (
read on
)
Sharing is sexy! Know how to RSS it? Subscribe here:
Spread the love and tell a pal about this particular page....